Learn to lead a power vinyasa yoga class from anywhere!

This self-study, self-paced course is perfect for those who need a flexible training schedule and prefer to study at home.
Self-discipline and motivation are requirements
for this program.

This course is designed to recreate the traditional mentor style
relationship between teacher and student.
You will receive personalized support throughout your entire studies that goes above and beyond most offered online.
I have been leading this format style of teacher training since 2008.
The 1-on-1 dynamic allows for individualized instruction
and learning at your own pace.


Registered since 2008, this course is Yoga Alliance approved.
Upon completion of all requirements, will be eligible to register
at the RYT-200 level. 


Included in the cost:
-200-Hour Yoga Teacher Training Manual (downloadable pdf)
-Functional Anatomy of Yoga Course with David Keil via yoganatomy.com
-Access to the library of Lyn's On-Demand prerecorded yoga classes
-Individualized mentoring support from Lyn
-review and detailed written feedback
for 6 teaching videos
-Unlimited email support with Lyn
Because of the 1-on-1 support you will receive, spaces are limited! 


Book List (need to be purchased separately):
-Teaching Yoga by Mark Stephens
-The Yamas and Niyamas by Deborah Adele
-Theme Weaver by Michelle Berman Marchildon
-The Yoga Sutras and Sutra Study Guide by Dana Baptiste
-Functional Anatomy of Yoga book by David Keil

Please read the details of the
'Curriculum and Requirements'
at the bottom of the page.


Upon completion, you will receive a Certificate of Completion and be a certified 200-hour yoga teacher.


Upon registration:
When you register for the course, you will have immediate access to the course and the tools to begin your studies. 
Your access to this course and the On-Demand classes will expire when you complete all your certification requirements - there is no rush!

David Keil's Functional Anatomy of Yoga is accessed on a separate platform; you will receive login information directly from them.
You have 12-months of access - if needed, you will be able to extend your expiration date directly with them.
Allow a few days to be added to the course and to receive your email with
directions to sign in.

Lyn will email you within 48 hours after receiving your
registration to establish communication.


Learn more about Lyn: Listen to Lyn's audio introduction to get insight into her own initial yoga experience and the intention behind this style of mentor training.

Or visit: lynkehoepoweryoga.com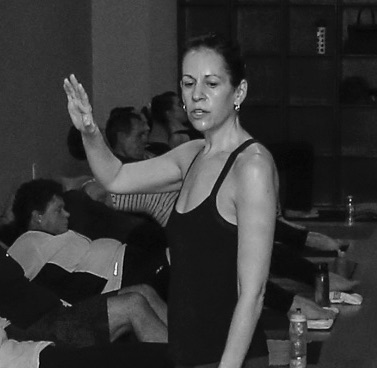 This program is a self-study, self-paced remote learning version of the LKPY 200-Hour In-Person Teacher Training.
It has all the same requirements, including reading and writing assignments.

The Teachable platform is a "landing" for the training program. Along with the course content included here, you will have access to an online anatomy course
supported on a separate platform:
-David Keil's 30-hour online Functional Anatomy of Yoga

You will be required to submit six teaching videos to Lyn. You will receive feedback on each video.
Please be sure to have at least one "student." 
Videos can be submitted using Dropbox or Google Drive.

You will receive detailed, written feedback on your teaching videos directly from Lyn.
Upon registration, you will also receive a personal email from Lyn to establish communication and to review any initial questions you might have. Feel free to email her before registering if you have any questions. 

Curriculum & Requirements
Teaching Yoga Asana

Upon completing your 200-hour training, you will have the tools and confidence to lead a 90-minute power vinyasa-style yoga class.

Topics covered:
-the power yoga teaching formula for an all-levels class
-alignment principles and the basic alignment for primary yoga asanas, along with modifications
-the pillars of power yoga
-cueing techniques to lead and support all levels of students
-sequencing formula for a power vinyasa yoga class and a standard 90-minute sequence – the sequence is a blueprint to build future class plans from
-how to "read" a student's pose and teach what you see

You will be required to submit five teaching videos (approximately 20-30 minutes in length each) plus a final test teaching video of a 60-minute class. You should have at least one student in each video. You can teach your student virtually or in person.

The Yamas & Niyamas - Yoga's Ethical Principles: On the Mat and Off

-Living Your Yoga: The Yamas and Niyamas
Journaling For Self-Exploration:
-along with required reading, there will be weekly journaling and a reflection paper written for each yogic principle

You will explore:
-what are the Yamas and Niyamas
-how to apply each principle in your daily life
-how to apply and theme each principle in a yoga class

-Teaching Beyond the Poses: Creating a Theme
In this course, you will gain the ability to teach philosophy on that mat in a way that is relevant and understandable to all yoga students.

-explore what motivates you as a teacher and which philosophical concepts you most connect with
-learn the formula for theming
-learn mental practices that can be applied in class that support each Yama and Niyama
-understand how to connect the dots from practicing yoga philosophy on the mat to taking it off the mat

You will be required to write a theme based on one ethical concept studied in the Yamas and Niyamas journaling course.

History and Philosophy of Yoga

-An Intro to the Yoga Sutras of Patanjali

This course is the study of Patanjali's Yoga Sutras and an introduction to yoga philosophy. It includes a complete reading of the Sutras, along with study guide questions. Through the introduction to this fundamental text you will learn what yoga really is: more than poses.

Functional Anatomy of Yoga
-Functional Anatomy of Yoga with David Keil

This 30-hour online course will focus on a thorough grounding in the fundamentals of human anatomy. It will cover basic terminology as well as major anatomical systems, major anatomical systems, sections of the body, and their components. After completing this course, you will have a thorough grounding in the fundamentals of human anatomy pertaining to safe and functional movement. This course includes reading assignments, video tutorials, and written testing.
You will access the course through a different platform via yoganatomy.com. You do not have to do anything, Lyn will sign you up, and you will receive an email from the yoganatomy people with login information. Please allow a few days to receive confirmation of access.

Practice On the Mat: Personal Practice

Regular, personal practice is one of your most essential tools as a teacher. You are required to complete 50 group class practices. You will have access to the On-Demand library of prerecorded LKPY class. You are required to keep a journal record for each practice and submit a copy upon completion.

*Coupon code for 100% off will be in your curriculum 'Introduction and Directions'.

Mentorship Support Training

Unlike many "online" courses, this program includes a review and feedback of 6 practice teaching videos. Lyn will personally view each video and email you written detailed feedback. You will also have unlimited email support for any questions that might come up during your studies. Your final project teaching video will be reviewed, and you will receive your certificate after review and feedback.