The Lyn Kehoe Power Yoga School teaches in the power vinyasa style of yoga – a meditative, breath-focused practice that weaves philosophy into the practice in a way that makes it relevant and relatable to the challenges of modern day life.
______________
If you are a serious yoga practitioner interested in expanding your knowledge of yoga as a teacher and as a student, then this program is for you.
(Advanced asana practice is not required!)

If you are disciplined, dedicated, and prefer to study at your own pace, then this program is for you.

If you prefer independent study over groups,
then this program is for you.

If you would like 1-on-1 mentor support,
then this program is for you.


All teacher training programs are based on the
traditional teacher-student mentor style relationship.
Lyn has been leading this format style of teacher training since 2008.
The 1-on-1 dynamic allows for individualized instruction at your own pace.


Program Offerings

200-Hour Foundations
In this life-changing program, you will not only be provided with the tools to develop the skills and wisdom required to lead others in a vinyasa yoga class, it will also provide an opportunity for self-study with the intent that your own behaviors and actions align with the core ethical principles of yoga philosophy.
Visit the page!

300-Hour Advanced
The 300-hour training program is a continuation of the foundational skills and knowledge you obtained from your 200-hour program.
Along with tools for up leveling your teaching skills and methods, it includes a more advanced, comprehensive study of yoga philosophy, and a self-study on how you are putting your yoga into action for the greater good of the world.
Visit the page!

Meet Your Teacher
Lyn Gerfin Kehoe, E-RYT 500
Lyn owns the Lyn Kehoe Power Yoga studio in Ridgefield, CT, and has been teaching for over 25 years.
Lyn's practice began in the mid-1990s with Ashtanga. She had the privilege of studying with David Swenson and Beryl Bender Birch during the early days of her practice. To this day, her practice and teaching are grounded in the
foundational elements of an Ashtanga practice.
Her experience with power vinyasa yoga began with Bryan Kest and Baron Baptiste.
They both have been a guiding force behind her teaching. 

She has been training teachers since 2008.
Along with teaching and training, Lyn is a writer whose articles have been featured online and in print. She published her first book in 2018, 'Om, The Poses You'll Do!', a lighthearted parody of Dr. Seuss's' Oh, The Places You'll Go!'.

Visit the Lyn Kehoe Power Yoga studio website: lynkehoepoweryoga.com


Please listen to the video below to get a little insight into the intention behind her
mentor style of yoga teacher training and how it differs from most online programs.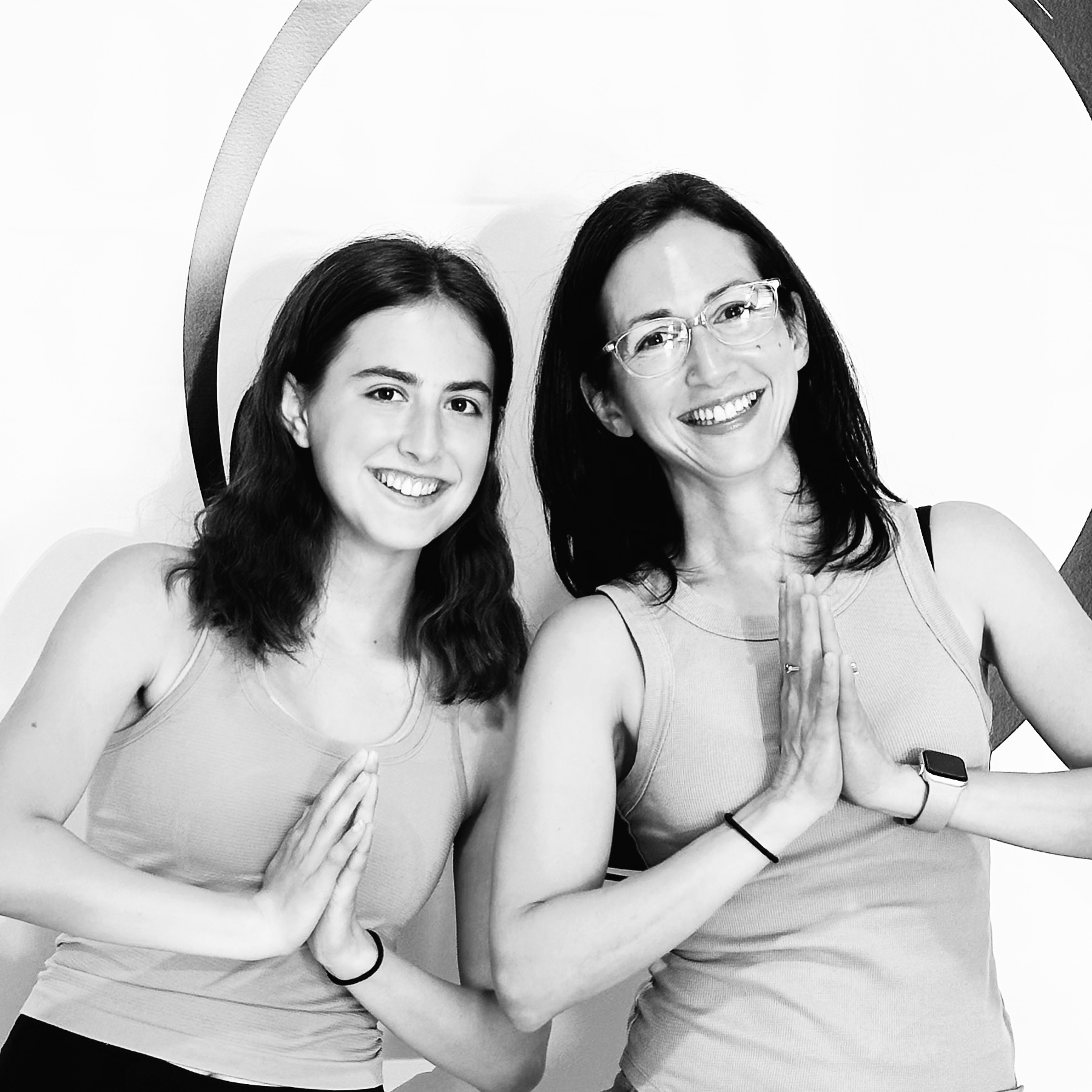 I am grateful to Lyn for her outstanding YTT program I have just completed. Not only did I obtain the technical knowledge needed to teach, which included a greater understanding of the asanas and principles of alignment, I was also able to find my voice and teach with greater confidence.
The degree of practice teaching time and constructive feedback from Lyn was a tremendous benefit in guiding me through this process. I finished this training program well prepared and incredibly inspired to teach effectively to a diverse body of students.
~Judy O.


Lyn has created a studio that's supportive and inclusive! She brings over 20 years of authentic teaching and experience to every single class. And she helps transcend the practice off the mat are well.
~Claire M.

Real yoga. No gimmicks or fads. Glad I found this safe place.
~Camille C.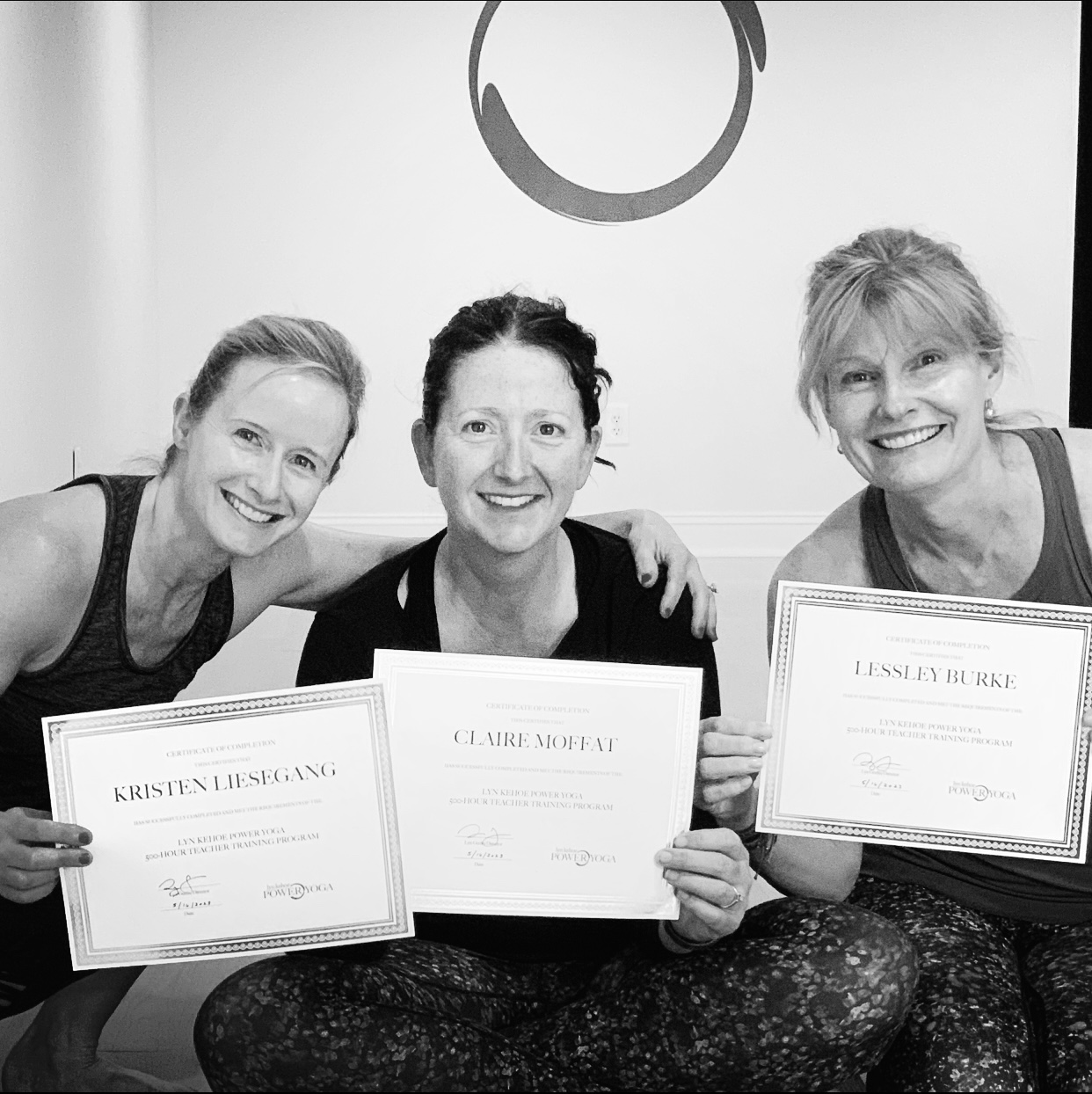 As you know I have been living in CO and have attended over 100 yoga classes at various studios over the past 5 years of commuting back and forth. Each class has its own gift... I always take something away- that's the life long learner in me! But what I realize after each practice, is the gift that you have as an instructor. You somehow know NATURALLY how to connect the mind-body-spirit. It is not an easy task, Lyn - yet you do it with ease. Your words of wisdom, cues, alignment are a part of me no matter where I practice. I always hear you in my head motivating and lifting my inner spirit. I am so grateful to you. I am blessed to have started with you nine years ago. I am forever in awe of what you have taught me. Thank you from the bottom of my heart for being that eternal inner voice that keeps me present and in the moment.
~Celeste C.

Lyn's mentorship-style training was exactly what I needed to grow in my yoga practice. LKPY's YTT feels comprehensive and rigorous yet flexible and individualized when needed. I'm so grateful to have trained with Lyn!
~Kat S.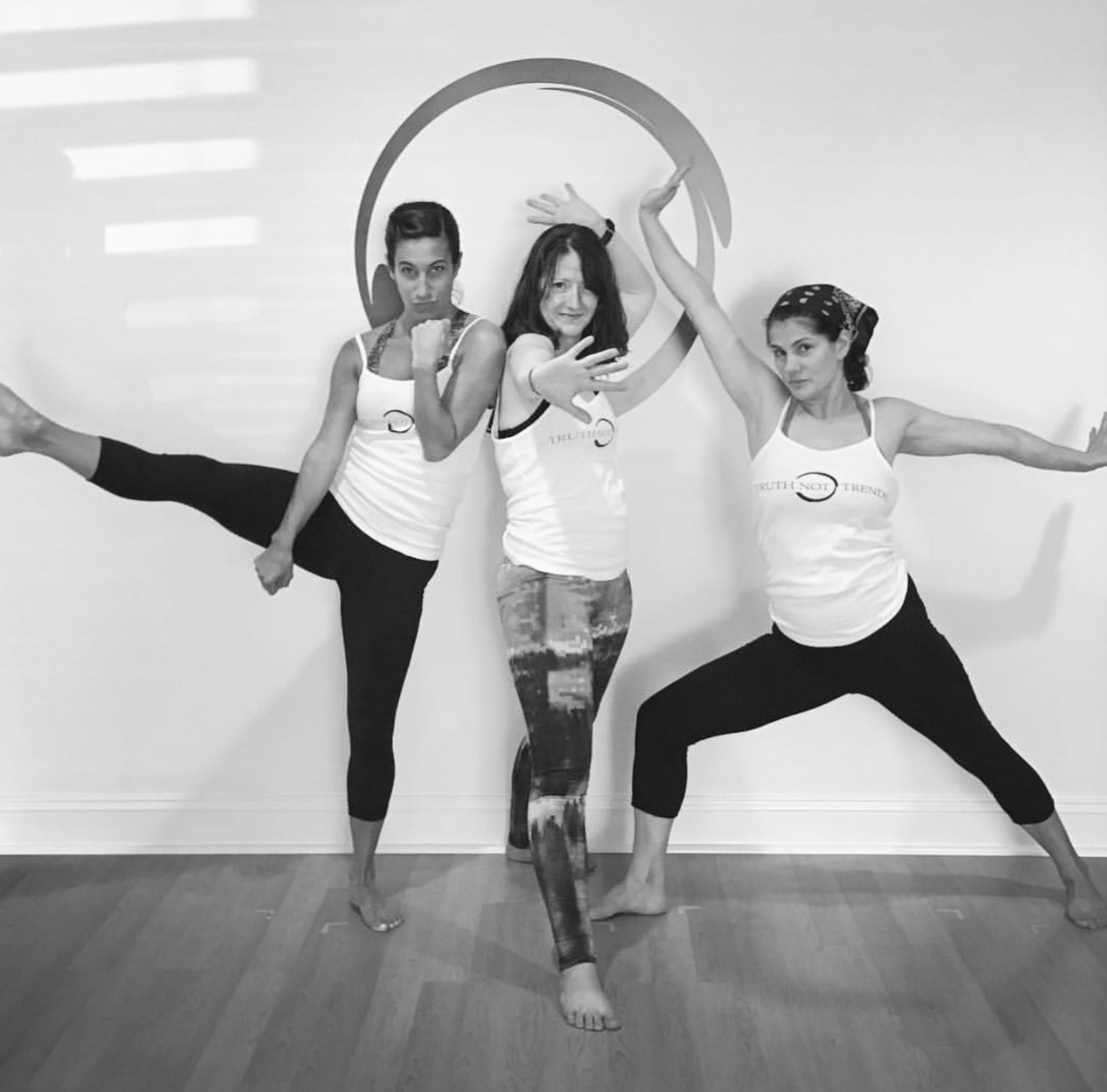 The LKPY teacher training program was perfect for my needs! I was able to flexibly acquire my 200 hour teacher training during my break from college. The program was highly personable and Lyn was able to help me identify my strengths and weaknesses and find balance between them and my voice as a yoga teacher. I will forever look back fondly on my summer spent training as it helped me in ways that I never would have imaged. The resources I learned, help me in both my personal life and my yoga teaching. I would definitely recommend this training program to anyone who is looking to learn a fluff free approach to yoga.
~Rachel L.


Lyn's new studio is absolutely fabulous!! Warm, intimate, supportive but combined with Lyn's uniquely challenging classes-- this is the BEST YOGA STUDIO EVER and without a doubt Lyn is the BEST YOGA TEACHER EVER. If you haven't been here yet, you should definitely give it a try-- I can't say enough good things about it.
~Leslie D.